Tag Archives:
sandals
Today I'm going to continue on with my top 100 list of things I love, adore and would be hard-pressed to live without. To see #1 to 20, click here and here!
21- Belt…I love belts, old or new, hair on hide or tweed, you name it, I'll love it!
22- Flip Flops….nothing says summer like the sound of flip flops…it's kinda like the smell of freshly cut lawn…mmmmm!
23- Anything animal print…ok, that's not 100% true…I am a sucker for anything cowhide print…or leopard…or…ok, maybe it is true…(and I know this isn't a "fashion" item…but isn't it awesome?! I have one for my daughter and just ordered one for my son!)
24-Coral Jewelery…LOVE!!!!!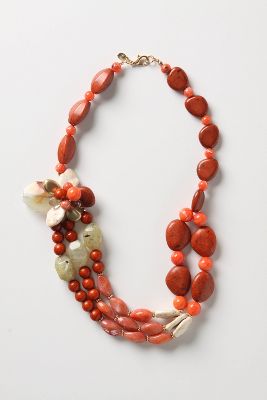 25- Makeup bags….these things are like magnets to me, I can't get enough of them. Unfortunately, I only have so much makeup…
26- Oversized Sunglasses….anyone who knows and loves me must love my sunnies….or at least tolerate them!
27-Cute sundresses…now hurry up summer!
28- Rubber boots….our yard can be a mudpit…(Come on rain….)
29- Sandals…same idea as the flip flops, but I love the hair on hide ones!!!
30- Spanx…a girl's gotta do, what a girl's gotta do!! (especially after having 2 babies!!)
This week's look is from Jennifer….and three for one!!
The jeans are a staple that everyone has and now here are three easy spring/summer looks to try.
This belt and buckle is one that I've had my eye on for a while…
I've left the sunglasses out on purpose….everyone has a pair or style they love…me, not so hot for the aviators, so I'd wear ones that are huge and black……or just for fun buy a cheap pair…they do make really nice ones at Joe Fresh (Superstore)!
This cardigan is a cute color and nice &  light for spring.
I couldn't find an exact match to her shirt (which I really like), so if you have any suggestions?!
 Easy black tank…just about everyone has one of these!
Now for the fun part….accessories…I love jewelry and I love finding new and interesting ones. 
Of course I'll never turn down expensive (!) but costume jewelry is super-fun and affordable….
…and if you break or lose it….there is no crying!
Again, this white tee is a must-have basic. So easy to find and layer or dress up or down with a blazer or like Jennifer, throw a necklace on and you're good to go!
And last but not least…the sandals…now here in these parts, it's still snowing on random days….and the other days there is mud up to the eyeballs. But these are cute and in hopes that summer will someday return…
The End!